Aspire Health & Psychology regularly run group therapy, classes, training, and education sessions for individuals and for workplaces. Courses are run in Altona, Newport & Laverton Victoria.
ONGOING WEEKLY
MEDITATION – Saturdays 9am – 10am
Our guided meditation group is designed to assist you to make meditation a part of a regular health and well-being strategy for life. You will develop skills to enter into deeper states of meditation, inward reflection and relaxation. In this program we offer guided meditation.
Starts: Every Saturday
Time: 9am – 10am
Cost: $15.00
MEDITATION FOR ANXIETY
Our guided meditation group for anxiety is open to all people who wish to gain the skills to calm down the nervous system and manage the symptoms of anxiety. No experience necessary.
Every Tuesday
Time: 7pm – 8pm
Cost: $15
If you have an interest in any of the following programs let us know.

FINDING YOUR PASSION & PURPOSE –
FINDING YOUR PURPOSE – FREE EVENT 
Do you feel lost or as if something is missing in your life? Maybe you want to make a bigger difference in the world than you feel you are, but you aren't sure how. So many of us walk through life, feeling numb and desperate for a deeper connection, but aren't sure how to get it – This talk will allow you to go on a deeper exploration of what passion and purpose is and how you can live yours.
Speaker: Marianne Love. Psychologist
Date: TBA
Time:
Location:
Cost:  FREE
LEARNING TO RELAX – FREE EVENT

Stress is a state of mental or emotional tension resulting from adverse or demanding circumstances. It is a normal psychological and physical reaction to the ever-increasing demands of life. It can put a lot of pressure on you, your family and your relationships. In this interactive workshop you will learn techniques to help you relax, meditate, and discover tools to assist you with your sleep quality.
Facilitator:TBA
Date: TBA
Location: TBA
Cost:  FREE
UNDERSTANDING TRAUMA – FREE EVENT 
Trauma does not always evidence itself as we might imagine. Understanding trauma has been designed to help people gain a greater understanding of the many facets of trauma through:
– a greater awareness of the causes of trauma
– recognising the impact on the brain
– examining the physical, emotional and psychological impact
– exploration of the role of trauma in addiction
– Pathways for healing trauma
This talk is good for you if you work with people who have experienced trauma or have suffered from trauma yourself.
Speaker: Marianne Love. Psychologist
Date : TBA
This group will assist you to develop a healthy relationship with food. This group takes a psychological approach (rather than dietary) to managing emotions and eating behaviour, body image, self-esteem and more.
Dates: TBA
Facilitator: TBA
This group is for people who want to step further into their full potential. It is about exploring blocks getting in the way of realising goals. This is a safe space to build self-acceptance , self-kindness and venture into unexplored territory. This group will use a variety of strategies including experiential methods to assist group members to develop new ways forward to meet their unique goals.
Facilitator: Marianne Love – Psychologist with over 10 years training in group and experiential methods.
Important Details
Dates: TBA

MINDFULNESS & MEDITATION CLASSES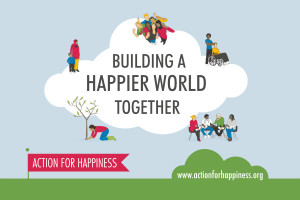 LEVEL 1
Mindfulness & Meditation methods assist in reducing stress, anxiety and depression and enhancing self-esteem and quality of life.
 Level I – Mindfulness & Meditation
Understanding of what is mindfulness.
How to practice both mindfulness and meditation.
Understanding the brain and how to retrain your brain for a happier life.
The latest scientific research in how and why meditation and mindfulness work to improve areas such as health, performance, emotional regulation and well-being.
Biofeedback Feedback Equipment and how to use this for better outcomes.
Important Details
DATES: TBA

Facilitator:  Marianne Love – Psychologist
* Rebates require MHCP and session attendance
 Level II Mindfulness & Meditation –

Advanced use of Biofeedback Equipment to improve practice.
How to take meditation to deeper level.
Getting through meditation road blocks.
Mindfulness for self awareness and life direction.
Building Emotional resilience.
Self awareness – internal dialogue.
We use the latest technology to allow you to see the effects of the various meditations and mindfulness practice. You will receive personal coaching and guidance assisting you to find the best practice that gets the greatest results for you.
 http://www.aspireonline.com.au/mindfulness-classes/
Medicare and Private Health Rebates
Medicare Rebates may also be applicable for Group Therapy & Classes at Aspire.  If you already have a referral from your GP and qualify for the Medicare Rebate for individual counselling, you can use the same referral to also receive the Medicare Rebate for up to ten group therapy classes at Aspire as well.  You simply need to get a letter from your GP stating that they agree for you to use your existing plan for the group program. If you need to obtain a new plan please book a 30 minute appointment with your GP to complete a Mental Health Care Plan and get a letter regarding group therapy.
Private Health Insurance Rebates may also be applicable. Please check with your insurer whether you are eligible.
For any questions on any of our classes, call Aspire Health & Psychology on  93919866. All classes are run by the experienced team of Aspire Psychologists and Therapists.