The team at Aspire Health and Psychology would like to offer you self-help resources in order for you to fulfill your full potential in life. Feel free to access the resources using the links below.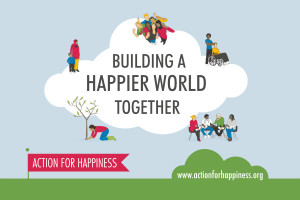 Action For Happiness – A useful collection of resources and common factors that underlie happiness. Our happiness is a way of thinking. Visit their site for tips on how to live a more fulfilling life.
Lifeline – A 24hr Crisis Support Line for suicide prevention. They also provide extra self-help tools for those who need it. If you feel your life is at risk and you need help, call them immediately on 13 11 14.   

Kids Help Line – 24/7 support for young Australians via phone, email, and web services. If you're a kid or young adult and need help or advice, call 1800 55 1800, or visit their website.

Men's Line – Private, anonymous and confidential support for Australian men, anywhere, anytime. They provide coaching and practical strategies for dealing with problems, as well as referrals to other organisations if needed. Call 1300 78 99 78  or visit their website. 

Women's Help – Wire provides Victorian women with free and confidential support, information and referrals for any issue. Call them on 1300 134 130 or visit their website for more information or help.
BeyondBlue – The national depression and anxiety initiative aims to help raise awareness of depression and anxiety issues within the wider community. They also offer help and support to those affected by these issues. Visit their website for more information and advice.

Victims of Crime – The official Victorian Government website for people affected by crime. If you need help or assistance, contact them via their website. 
Switchboard – Switchboard provide a number of counselling and support services to a variety of people including gay, lesbian, bi, and transgender people. If you feel like you need help, visit their website and give them a call.